Did you know that the humble "pachadi" has a Wikipedia entry of its own? Well, I didn't and was pleasantly surprised to see it come up when I googled it just for larks. I learnt quite a few things that I didn't know....like the fact that pachadi simply means "food which has been pounded"? For most of us South Indians, a pachadi is simply a delicious side dish, somewhat like the North Indian raitha, but with fried vegetables or boiled vegetables. The vegetables most commonly used are ladies' finger, pumpkin, cucumber, green papaya, etc. A fashionable entry into the wedding sadya menu has been the pineapple pachadi-one of my favorites!
The recipe I have here today for you is one that my mom often makes for my son to take to school and which he loves (so you could add this to your list of "Toddler Treats!). It's one of the recipes I've "bookmarked" from her and hope to make myself someday. It is different from the usual pachadi and yet familiarly comforting. Of course, it has the trademark of all the recipes featured on this blog-it's healthy, super easy, super quick and delicious!
To serve 2-4 (remember it's a side-dish!)
2 large tomatoes

2 green chillies

1-inch ginger

1/2 + 1/2 teaspoon mustard seeds

1/2 teaspoon cumin seeds

1 cup thick curd

1 tablespoon grated fresh coconut

1 teaspoon vegetable oil
You have to blanch and finely chop the tomatoes. For this, immerse the tomatoes in a pan with enough water to cover and let it boil for about 5 minutes. Drain the water, wait for the tomatoes to cool, remove the skin and chop into small pieces.

Using a mortar and pestle, pound the green chillies, ginger, 1/2 teaspoon mustard and cumin seeds.

In a small pan, heat the oil and throw in the other 1/2 teaspoon mustard seeds. Let them splutter. Now add the coconut and saute for 1 minute (need not become brown in color). This is the "tadka" or garnish.

In your serving dish, mix in the curd, tomatoes, ground paste and add the tadka.

Add salt to taste and enjoy!
I am linking this to the following blog events: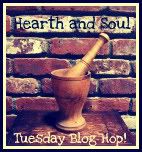 Aipi's Bookmarked Recipes