Now don't get fooled by the words "pressure cooker" in the title and turn your nose up thinking how authentic can a biriyani be if its made in a pressure cooker! Because then you'd be missing out on a lipsmacking recipe that's so easy to make that even amateurs can get it right! I know many people who are hesitant to try out a biriyani at home, even though they love it, for fear that it's a complicated process. Well, if you're one of them, then this recipe is the one you should start with. My mom used to make this on weekends when she had less time to cook for us or too tired to try something more elaborate-and it never disappointed! One unique factor in this recipe is the absence of any garam masala or biriyani masala-and yet the rice and meat are so flavorful!
On a side note, biriyani purists might smirk at this and call it a "pulao/pilaf". Whether you think a biriyani is rice layered with meat/vegetables or think it should be rice and meat/vegetables cooked together, this is one recipe that will satisfy both camps-take my word for it!
To serve 4 people with a hearty appetite
Ingredients:
3 cups rice (Basmati or jeera rice-"neychottari")

500 g chicken

5-6 each of cloves, cinnamon, and cardamom

1 bayleaf

1/2 teaspoon turmeric powder

4 large onions, sliced fine

4 large tomatoes, diced

2 teaspoon crushed ginger

2 teaspoon crushed garlic

A handful of slit green chillies, according to your tolerance/liking for heat

10-12 cashewnuts, ground to a paste

2 tablespoons poppy seeds (Khus Khus), ground to a paste

1/2 cup of coriander and mint leaves, chopped

1/ cup thick yoghurt

3 cups water

1/4 cup vegetable oil

2 teaspoons ghee/oil

Salt to taste
For the garnish
1 medium size onion, sliced thin

A handful of cashewnuts

A handful of raisins

2 teaspoons vegetable oil
Soak the rice for 15 minutes and drain the water off completely.

In a pan, heat 2 teaspoons ghee/oil and tip in the rice, stirring for about 5 minutes until it is semi-crisp. Keep aside.

In a small skillet, heat 2 teaspoons oil and fry the onions until golden brown (just keep it on simmer and leave it alone, stirring occasionally). Remove and keep aside. Repeat with the cashewnuts and raisins and keep aside.

In a pressure cooker, heat 1/4 cup oil and tip in the cloves, cinnamon, cardamom and bay leaf.

When they start to sizzle, add the onions. Fry on medium heat until they turn golden brown.

Now add the tomatoes, stir and let cook until it turns a nice pulpy mash.

Then add the ginger and garlic and green chillies and fry again for about 1 minute.

Mix in the coriander and mint leaves and turmeric powder and fry for another minute.

Add the yoghurt, cashew paste, Khus Khus paste and chicken and salt and fry for 2 to 3 minutes until the chicken is well coated with the other ingredients.

Lastly, add the rice and water.

Close the pressure cooker, put on the weight, and after the first whistle, take it off the stove.

Leave unopened for half an hour.

When the time is up, open the pressure cooker, transfer to a serving dish and garnish with the fried onions, cashewnuts and raisins.

Serve hot with a side of raitha, pickle and pappad.
This is easily adaptable to chicken, mutton, or vegetables as you wish. Adjust the cooking time accordingly for each.

Modify the quantity of rice versus the chicken according to the number of people you're cooking for, but remember that the timing remains the same (for chicken), irrespective of the quantity. If using mutton, you might have to cook a little longer, but I'm unsure of how much for this particular case.
If you'd like to try a more elaborate and authentic Malabar style biriyani, check out a previous recipe here. If you're looking for even easier pulao recipes, check out two microwave recipes I'd blogged about before, Chicken Yakhni Pulao and The No-Fry Chicken Pulao.
I am linking this to the following blog events:
over at The Kerala Kitchen, hosted this month by Sarah at Spoonful of Delight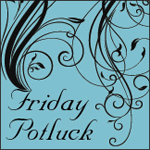 and Foodie Friday
PostScript: Following an unprecedented surge of this recipe in the popularity ratings, I have also added this to the Star Recipes collection over at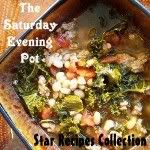 Also taking part in